New to Car Insurance Terms? Here's What You Need to Know.
Buying car insurance can sometimes be a tedious task, especially if you're a first time buyer. KennCo always try to make purchasing car insurance as easy and simple as possible for you. Therefore, we compiled a list of the most common car insurance terms used.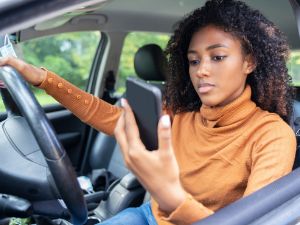 There are some car insurance terms that you will need to be familiar with when purchasing. Below are some translations of basic car insurance terms that are especially relevant when purchasing insurance.
No Claims Bonus
This refers to the amount of years you have held an insurance policy without making a claim. You receive a reduction in the cost of your premium based on the number of years you have been claim free.
Protected No Claims Bonus
This option allows you to protect your no claims bonus for an additional fee onto your premium. By paying to have your bonus protected, in the event of a claim against you, you will not lose any of your bonus.
Step Back
Step back bonus protection means that if you make a claim or someone else make a claim against you, you will lose part of your no claims bonus. The no claims discount will be generally stepped back from 5 years back to 2 years depending on which Insurance company you are insured with. Some companies apply and additional premium for this, however, Kennco offer step-back on all motor insurance policies.
Policy Excess
Is the amount you will have to pay in the event of a claim where you are held liable. For instance, if your excess is for €250 and you're claiming €3,000, the insurance settlement you'll receive will be €2,750.
Voluntary Excess
You can set this to increase how much you pay out in the event of a claim. This is usually done to receive a discount on your car insurance policy. 
Types of cover
Third Party
Third Party Insurance is the most basic level of cover for your Car. It insures you against a claim made against you, such as property damage and personal injury.
Third Party Fire & Theft
Third Party fire & theft provides you with the same as Third party but it includes additional cover for fire, theft, attempted theft and damage to your vehicle included.
Comprehensive
This type of cover incorporates third party, fire and theft cover and it also covers accidental damage to your vehicle. For example, if your car is damaged while parked by an unknown person you can claim for accidental damage.
Types of use:
Social, Domestic and pleasure
Social, domestic & pleasure use allows you to drive your car privately, for your own personal use.
Class 1
Social, Domestic and pleasure – which includes driving to and from work.
Class 2 – Business use
This covers the vehicle in connection with your job such as driving to different sites from your place of work.
Class 3 – Business Use
It will provide cover for transportation of light goods, for example, flower delivery and selling door-to-door sales.
Breakdown assistance
When you purchase a policy with KennCo you are entitled to unlimited breakdown assistance with our roadside assistance. Unlike other insurance companies, our breakdown assistance also includes Home-Start. This means that if your car breaks down when you're at home, will still provide assistance.
Foreign Use
Kennco provide full cover in the EU for up to 31 days subject to terms and conditions. This also includes countries outside the EU that meet minimum insurance requirements.
If you have any other queries, we are always on hand to help. Simply give us a call on 0818 25 20 25.
KennCo Underwriting Ltd T/A KennCo Insurance is regulated by The Central Bank of Ireland.