Each month new customers have the opportunity to express their satisfaction or dissatisfaction with their experience with KennCo. We use this information to improve areas of our customer service and to ensure all customers have a chance to let us know about their experience.
Thank you to all our customers who have filled out our customer satisfaction surveys so far in 2019. We are happy to see that 76% of our customers who participated in our Customer Satisfaction surveys have been satisfied with the service provided by KennCo with a further 12% in the somewhat satisfied category.
Overall, how satisfied or dissatisfied are you with the KennCo Service?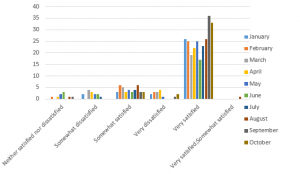 KennCo customers appear to think that our products meet their needs. 87% state that the KennCo products suit them extremely well or really well.
How well do our products meet your needs?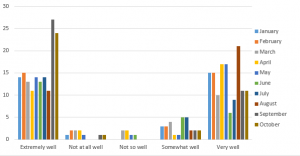 Our Customer Service team are available to answer your queries or help you with your policy via phone email or our new live chat on our website, www.kennco.ie. 84% of customers have found KennCo to be extremely responsive or very responsive so far in 2019.
How responsive have we been to your questions or concerns about our products?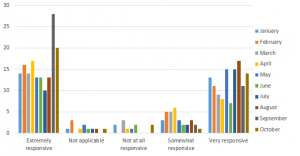 Renewals are very important to us and we hope to remain as competitive as possible with our quotes. 81% of customers who participated in our surveys said they are extremely likely or very likely to purchase a KennCo product again.
How likely are you to purchase any of our products again?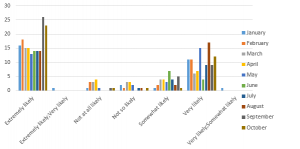 *332 customer participated in KennCo customer satisfaction surveys in from January – October 2019. All customers are sent a survey the month after they purchase a KennCo product.
If you have any questions, queries or issues our customer service team would be happy to help you and resolve any issues. You can phone us on 0818252025 or use our live chat in the website. To keep up to date with our customer satisfaction survey news you can see the website here.