The top items of budget 2016
Minister for Finance Michael Noonan and  Minister for Public Expenditure Brendan Howlin have announced the tax and expenditure measures for 2016. Check to see how did you fare out?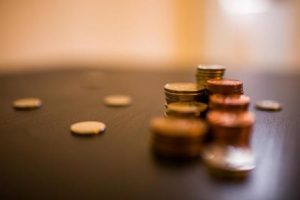 USC cuts 
Top rate will drop from 7% to 5.5% for people earning in excess of €18,668 and up to €70,044
It will drop from 3.5% to 3% for people earning between €12,012 to €18,688
It will drop from 1.5% to 1% for the €12,012 of income earned. 
Home Carer Tax credit
Home carer Tax credit has been increased to bring it up to €1000 per year.
The income threshold where the carer can earn has also been increased by €2,120.
PRSI
The top 1% of income earners will pay 22% of all tax collected while the bottom 75% of workers will pay 19% of the country's tax revenues.
There has also been a tapered PRSI credit with a maximum level of €12 per week or €624 per year.
Employers PRSI has increased by €20 per week.
There is an increase in the tax free threshold for Capital Acquisition tax from €225,000 to €280,000.
Property Tax
There will be a freeze on the current local property tax rates until 2019. 
New Homes
The Government aim to deliver 20,000 additional residential units before the end of 2020. 90% of these will be located in the greater Dublin area. 75% will be mainly starter homes.
Cigarettes
The cost of a pack of 20 cigarettes will be increased by 50c and will now cost €10.50.
Minimum Wage
Minimum wage increase to €9.15 per hour. 
ATM charges
The €5 stamp duty will be removed for owning a debit card and its going to be replaced with a 0.12 cent fee for every withdraw of cash from an ATM
For the moment it will be capped at €5 annually and no charges for use of debit card transactions in shops.
Pensions
Pension payments will increase by €3 per week from next year.
Paternity
Two weeks of paternity leave will come into law from next September
Children
Children will now be eligible for early childhood care and Education scheme which will offer free education for pre-schoolers from the age of three to five or until they begin primary school.
Child benefit will be increased by €5 and families will get €140 per month from next year
Free GP care will be available to all children under 12.
Teacher and Garda Recruitment 
There will be 2260 additional teaching posts, including 600 new resource teachers and an extra 610 special needs assistants.
There will be an additional 600 Gardai recruited in 2016. 
Click here to calculate your tax. For more information visit the Budget 2016 website